About Us
Our Mission:
To provide every person with allergy symptoms EZ access to accurate diagnostic allergy skin testing to learn what they should and should not avoid, and every person with environmental allergies EZ access to an all-natural allergen immunotherapy formulation that is prescribed and custom-designed to meet the needs of their immune system, age, personal preferences, lifestyles and finances.
Our Inspiration:
Tale Of The Little Girl
Because a little girl almost died of allergy medication (steroid) side effects (see non-profit website macisteams.org) (see link to Pittsburgh Post-Gazette article:  http://www.post-gazette.com/news/health/2015/01/26/Study-indicates-use-of-nasal-steroids-can-stunt-growth-in-children/stories/201501230204 ).
Tale of The Little Tablet
The FDA approved a new tablet that made it easy to treat children with medication-sparing, all-natural allergen immunotherapy in the comfort and convenience of home (rather than allergy shots in the office) (see link to New York Times article: http://www.nytimes.com/2013/12/06/business/treating-allergies-with-pills-or-drops-instead-of-shots.html).
Our Goals:
Reduce or eliminate the need to use silent side effect-producing nasal and inhaled corticosteroids to control symptoms of environmental allergy and asthma through the use of preventative, customized, non-steroidal allergen immunotherapy, which can now be received with convenience and comfort at home.
Increase the convenience of diagnostic, needle-less skin testing for environmental and food allergies.
Our providers: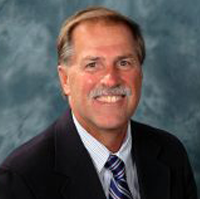 David P. Skoner, MD
Dr. David P. Skoner is board-certified in both Pediatrics and Allergy-Immunology.  He has had teaching, research, administrative, and patient care roles at a number of prominent universities, including the University of Pittsburgh School of Medicine, Temple University School of Medicine, and West Virginia University School of Medicine.
Dr. Skoner has been recognized as one of the "Most Influential Doctors" by USA Today and "A Top Doctor" by U.S. News.  He has written more than 250 articles, and given more than 500 presentations on respiratory disease in over 60 countries on 6 continents.
Dr. Skoner co-founded the Nemacolin International Asthma Conference, now in its 12th year.
Dr. Skoner founded two non-profit organizations, For Your Good Health and Maci's TEAMS, designed to keep children with allergy and asthma "active" and "safe on medications", respectively.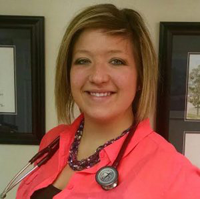 Amanda Hofmann, PA-C
Amanda is a board-certified Physician Assistant that has been working in the specialty of Allergy, Asthma, and Immunology for the last six years.  She is currently serving a term as President and Board Member of the national organization, American Academy of Physician Assistants in Allergy, Asthma and Immunology. aapaaai.org
She graduated from Duquesne University in Pittsburgh, PA in 2009 with her Bachelor of Health Sciences and in 2010 with her Master's degree in Physician Assistant Studies.
Amanda is also a member of American Academy of Physician Assistants (AAPA), Pennsylvania Society of Physician Assistants (PSPA), and the Greater Pittsburgh Allergy, Asthma, Immunology Society (GPAAIS).
Amanda enjoys opportunities to get involved, gain experience, and further her development, personally and professionally.  Amanda studied abroad in the healthcare systems of Budapest, Hungary, and Cape Town, South Africa. She also spent six weeks in Liberia, Africa for her OB/GYN clinical externship.
She has been a member of Alpha Gamma Delta sorority since 2006, holding numerous leadership positions within the chapter, and within the Greek community on campus. Amanda became an advisor to the chapter at Duquesne in 2011 and still holds that position today.
Our Partner:
Pediatric & Adult Vision Care Partnership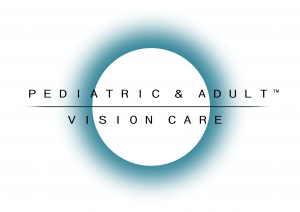 Pediatric & Adult Vision Care was founded by Dr. Robert Prazer in 1990.  He has used the combination of state-of-the-art technology and customer-focused service to provide Pittsburgh with the highest possible level of eye care.  Dr. Prazer's goal is to serve and be able to give back to the community.  Pediatric & Adult Vision Care specializes in a variety of services, including comprehensive eye exams, cutting-edge optical, medical eye care, vision therapy, and corrective.
Dr. Prazer is a developmental optometrist who has been involved in evaluating and treating visual dysfunction since 1984.  He earned a Doctor of Optometry degree from the Pennsylvania College of Optometry.  He spent four years as an associate at the Reading Center at the George Washington University in Washington D.C.  Through the inspiration and help of Dentistry from the Heart, Dr. Prazer founded Vision Care from the Heart, a non-profit, to host free events designed to help those in real need receive free eye care and glasses.
Visit the Pediatric & Adult Vision Care website for more information.