About Us
Our Provider: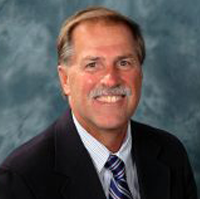 David P. Skoner, MD
Dr. David P. Skoner is board-certified in both Pediatrics and Allergy-Immunology.  He has had teaching, research, administrative, and patient care roles at a number of prominent universities, including the University of Pittsburgh School of Medicine, Temple University School of Medicine, and West Virginia University School of Medicine.
Dr. Skoner has been recognized as one of the "Most Influential Doctors" by USA Today and "A Top Doctor" by U.S. News.  He has written more than 250 articles, and given more than 500 presentations on respiratory disease in over 60 countries on 6 continents.
Dr. Skoner is an internationally-renowned pioneer in medication safety and sublingual (under-the-tongue) allergen immunotherapy for environmental allergies.
Dr. Skoner co-founded the International Asthma Conference at Nemacolin.
Dr. Skoner founded two non-profit organizations, For Your Good Health and Maci's TEAMS, designed to keep children with allergy and asthma "active" and "safe on medications", respectively.
Our Mission:
To provide EZ access to accurate diagnostic allergy testing, and for people with environmental allergies, EZ access to an all-natural allergen immunotherapy formulation that is prescribed and custom-designed to meet the needs of their immune system, age, personal preferences, lifestyles and finances.
Our Inspiration:
Tale Of The Little Girl
Because a little girl almost died of allergy medication (steroid) side effects (see non-profit website macisteams.org) (see link to Pittsburgh Post-Gazette article:  http://www.post-gazette.com/news/health/2015/01/26/Study-indicates-use-of-nasal-steroids-can-stunt-growth-in-children/stories/201501230204 ).
Tale of The Little Tablet
The FDA approved a new tablet that made it easy to treat children with medication-sparing, all-natural allergen immunotherapy in the comfort and convenience of home (rather than allergy shots in the office) (see link to New York Times article: http://www.nytimes.com/2013/12/06/business/treating-allergies-with-pills-or-drops-instead-of-shots.html).
Our Goals:
Reduce or eliminate the need to use side effect-producing nasal and inhaled corticosteroids to control symptoms of environmental allergy and asthma through the use of preventative, customized, non-steroidal allergen immunotherapy, which can now be received with convenience and comfort at home.
Increase the convenience of diagnostic testing for environmental and food allergies.